2013 -2017 Auto Auto claims satisfaction

"Highest in claims satisfaction with the auto insurance claims experience 5 years in a row," according to J.D. Power and Associates!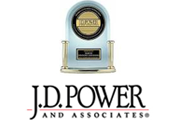 We're an independent agency proudly representing Auto-Owners Insurance.
Expertise Our licensed agents are experts in their field and provide you with all the knowledge you need to make the best decision about whats right for you.
Choice Not every insurance company is the right fit for every client. We advise you which company suits your needs and goals.
Service We build long term relationships with our clients who value our expertise and passion for what we do.